Work With Us!
Being informed is the key to a smooth and successful home purchase. We want to arm you with the knowledge to make the best decisions and save you valuable time, money, and stress. A brief phone conversation with us may be life-changing. Whether you are looking to purchase a home for you and your family to live in, or if you're looking for an investment property, contact us.
Recent Blog Posts
Posted by Lloyd Goldstein // April 16, 2019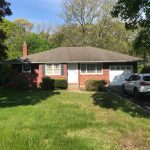 Well we have found our next project. A really cute 3 bedroom 1 bath ranch in the very sought out neighborhood of Smithtown. It is on a wonderful block with lots of kids and dogs. Can wait to start this project so stay tuned for more details to follows.
more >>
Posted by support // April 1, 2019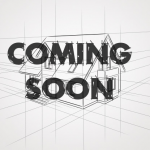 Now that we have out latest project under contract we are out looking for that next one. Seems to be quite a bit out there but having trouble securing the ones we like. But we are resilient and keep on going!!
more >>
Posted by support // March 23, 2019
Well our St. James project is under contract. We were really excited about this project even though we went a little over budget but we had our first Open House and within 7 days had our house under contract. It was really exciting to have it done so quickly. Makes you feel like it was […]
more >>
Testimonials
First of all, it was such a pleasure doing business with Lloyd.  He made everything easy to understand.  He is a professional and I am looking forward to our next business venture.   Steve Simon 2016

Just wanted to say how nice it was to work with Lloyd and Yvette Goldstein.  I am a first time investor with them and it was a pleasure to do business with them.  They were very professional and answered all my questions and made the process very easy. Looking forward to doing more investing with them. Michele Zeolla - 2016

I am new to the team and LG Homes LLC  and couldn't be more excited.  I am a new investor with them and have completed our first investment together and are now on to our second.  It has been a wonderful experience and I can't say enough about their professionalism and commitment to the business.  I look forward to having many investments with them.  Earle Alden, 10/2018

I am a new investor and already have our first deal already going.  They are a wonderful team to work with and look forward to many more investments to come.  I highly recommend working with them.  Tina Brix  8/2018
Find Us On Facebook